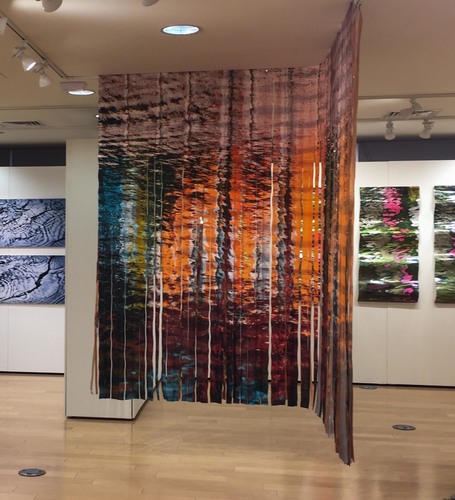 JoAnne Dumas is a native of New York City who resides in Long Island. She received her bachelor and master degrees from Pratt Institute in Brooklyn, New York after which she also studied at the School of Visual Arts, Parsons and the International Center of Photography.
Living on an island surrounded by different bodies of water, JoAnne is inspired and mesmerized by its dynamism and uses a variety of methods and mediums to highlight this in her work. She is currently incorporating matte, translucent and reflective materials into two and multi-dimension pieces.
JoAnne has participated in numerous solo and group exhibitions and has work in private and corporate collections. She teaches visual arts at SUNY Suffolk, has received several New York Foundation for the Arts grants and participated in international artist exchanges.
Please click on the PDF icon in the upper right corner of this screen for a Resume.